Pauline Menczer said she was blessed to have grown up in Bondi.
Waverley Council will investigate options for the appropriate recognition of 1993 World Surfing Champion and former Bondi resident, Pauline Menczer, whose story is featured alongside other women trailblazers on the formative professional tour in the new documentary Girls Can't Surf.
Mayor of Waverley, Paula Masselos moved a Mayoral motion at the March meeting of Council acknowledging Menczer as an "unsung hero" whose momentous achievement in a sport dominated by men in the 1980s and 1990s deserved formal recognition by Council.
Menczer is the only person from Bondi to win the World surfing title but did not receive any prizemoney or sponsorship.
"I didn't want this story of a forgotten World Champion to end there," Mayor Masselos said.
"I believe that Waverley needs to honour its golden girl of surfing and that Council needs to formally consider ways we can do that."
Options the Council will consider include:
– Including Menczer's story in the Bondi Story Room at Bondi Pavilion (currently being renovated);
– Being featured on the Bondi Beach Sea Wall, which has been in operation since the late1970s and has featured a mix of street and contemporary art with strong messages throughout the decades;
– A plaque, statue or other such suggestion.
"Menczer was part of a trailblazing generation of female surfers and struggled throughout her career with rheumatoid arthritis and more recently pemphigus vulgaris, an excruciating skin condition," the Mayor said.

"To somehow put the pain of knotted hands and aching hands to one side and take out the World Title is no mean feat for any man or woman."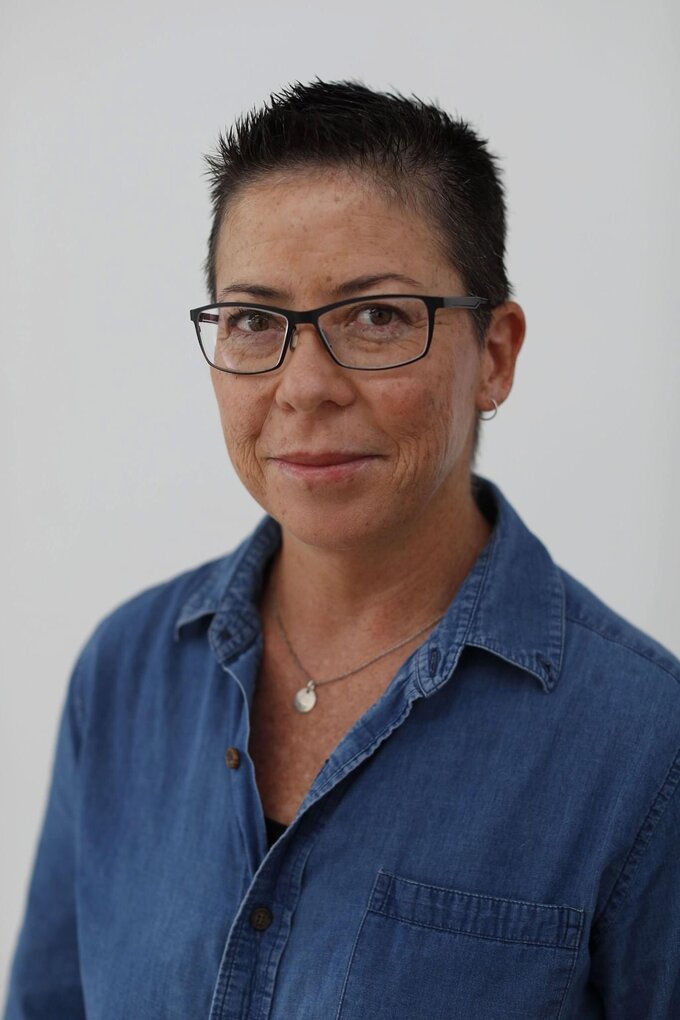 Menczer (pictured, right) who turned 51 this week, told the Council today that she was "honoured and excited" that Council was investigating ways to honour her achievements.
"Council were always very supportive in my earlier surfing career and I was junior citizen of the year," Menczer said.
"I spent my entire childhood growing up on the beach in Bondi and Bronte with my brothers and it's a very special place.
"Bondi has a huge part of my heart. I'll always remember when one of my older twin brothers snapped his Coolite and I grabbed the other half and caught my first wave. I was addicted from that moment.
"We were known as 'the munchkins', playing on the beach every day as with two sets of twins I think it was the way my mum stayed sane.
"Recently with the media talk about a possible statue or mural, I've had so many messages of support from Bondi locals.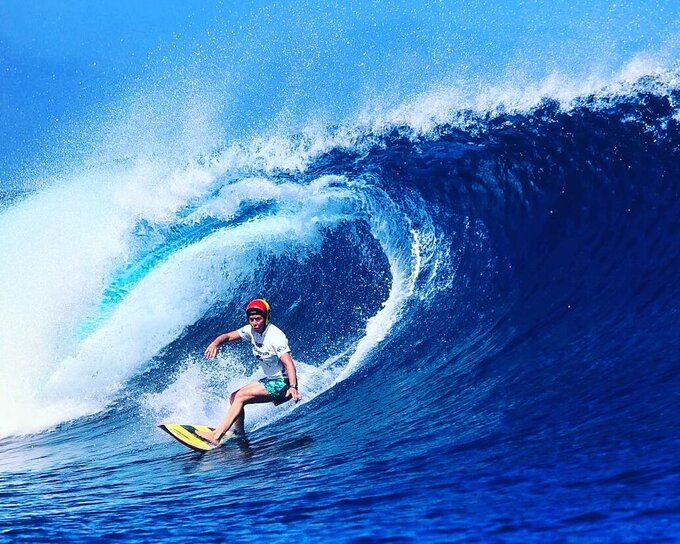 "My long-lost family is back supporting me as strong as ever. I'm coming back to the old hood for a weekend next month for a surf event at the Bondi Bowlo and I can't wait to catch a few waves with the grommets at South Bondi."
Menczer said she would tell her younger self that the tough times "were 100% worth it" and that she would "do it all over again in a heartbeat".
"The adventures and incredible places around the world I've seen are all thanks to surfing. If I hadn't of been blessed to grow up in Bondi my life may be a very different story. I really want young kids to see what you can achieve if you follow your dreams and work hard," she said.
"Even with a disability and a family who did it tough, I achieved my dream and I want people to be inspired and motivated from knowing my story.
"For women I feel this is more current than anything. As they say, "If you can't see it, you can't be it"."
Council officers will report back to Council in the near future detailing outcomes of its investigation and funding sources.