FRASER COAST, QLD
A new pump track in Maryborough's Anzac Park has been officially opened by Fraser Coast Mayor, George Seymour and Member for Maryborough, Bruce Saunders.
Mayor Seymour said pump tracks were becoming popular recreational facilities across the country, so it was fantastic to see the new facility come to life in Maryborough.
"A pump track is a circuit of rollers, banked turns and jumps designed to be ridden by generating momentum through up and down body movements instead of pedalling or pushing," he said.
"The track caters for beginners, intermediate and experienced users. The section for juniors and beginners provides a simpler, slower rider flow, whereas the more advanced sections have corners, jumps, berms and other challenging features.
"It's also floodlit so it can be used at night and has transition pathways to the pump track take-off ramp."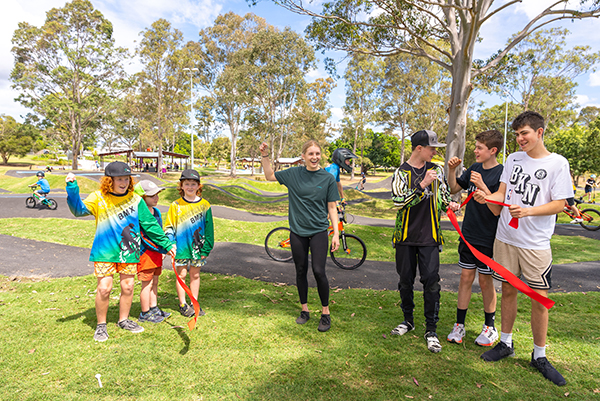 Mr Saunders said the Queensland Government had provided a $1.3 million grant to Council through the Works for Queensland program to design and build pump tracks in Maryborough and Hervey Bay.
"The Works for Queensland program has been very successful at helping regional Councils deliver infrastructure that improves liveability and makes a big difference in local communities," he said.
"Funding through Works for Queensland has helped revitalise Anzac Park through the development of this new pump track this year and the SplashSide water playground in 2021.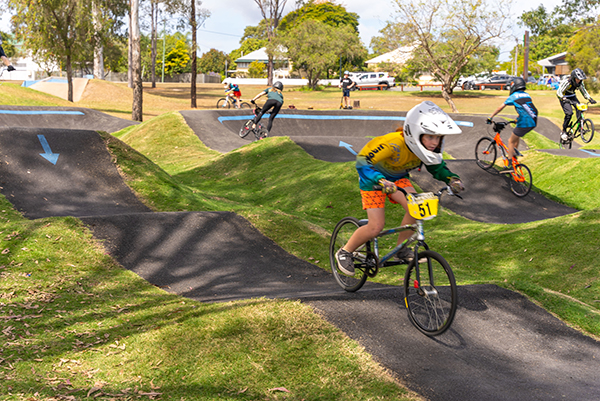 "The new pump track is a great investment for residents.  It will encourage more people to be outside, stay healthy, and enjoy our great city."
Fraser Coast Councillor Paul Truscott thanked the Queensland Government for providing funding to help improve Anzac Park and transform it into one of the premier parks on the Fraser Coast.
"Council is determined to create connected communities through our places, spaces and people and the new facilities in Anzac Park certainly help to encourage our residents to be healthy and active," he said.
A pump track in Hervey Bay will be built in the coming months in Fraser Coast Park, behind the current Hervey Bay Library and the University of the Sunshine Coast's local campus. A smaller pump track also opened in Tiaro last year.