A $13.2 million Leachate Treatment Plant at City of Darwin's Shoal Bay Waste Management Facility is being constructed after receiving all environmental approvals and funding.
Lord Mayor, Kon Vatskalis said the unique Leachate Treatment Plant had been designed specifically to meet the needs of waste management at Shoal Bay and the Darwin environment.
"Over the past three years City of Darwin has been working extremely hard towards building a successful leachate treatment system and we have done this with assistance from the Water and Carbon Group Pty Ltd, a Brisbane-based speciality environmental solutions company, who designed and are constructing the treatment plant," said Lord Mayor Vatskalis.
"An effective treatment solution is needed to manage leachate at Shoal Bay now and into the future ensuring that Council meets its environmental responsibilities.
"I am excited to see this project getting started. It is a large financial investment at our Shoal Bay Waste Management Facility, and I know a lot of hard work has gone into making it happen."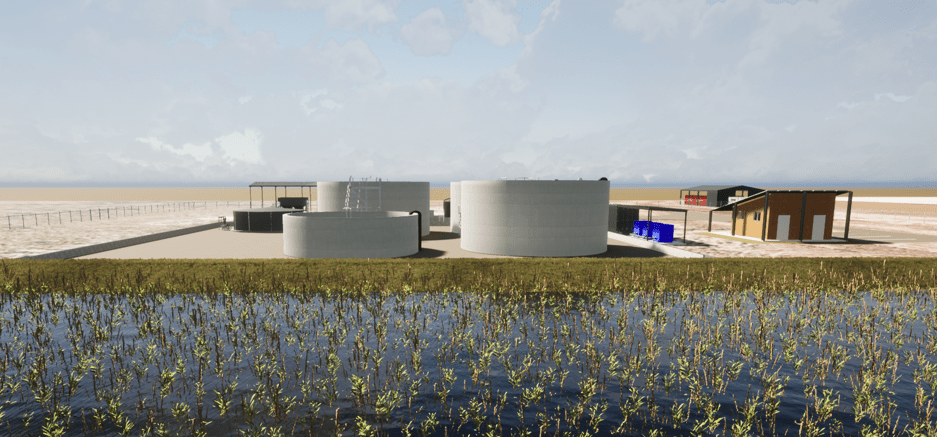 The Water and Carbon Group CEO, Jim Hunter, said he was excited to commence the construction phase of the Leachate Treatment Plant after several years of design work, testing and gaining approvals.
"The treatment plant reflects our unique integration of processes, engineering the new era in PFAS treatment, wastewater treatment and ecology to deliver strong environmental outcomes of lower energy with green infrastructure," said Mr Hunter.
Leachate is wastewater generated within a landfill through the decomposition of waste materials. It contains a variety of different substances, such as ammonia and other forms of nitrogen that occur naturally in the environment.
The specially designed treatment plant will be capable of treating more than 50 Megalitres per year of leachate including the treatment of per- and poly-fluoroalkyl substances (PFAS) through a registered PFAS treatment system, alongside other biological and ecological treatment solutions.
There is also an enhanced wetland evaporation system involving the use of vetiver grass in the final irrigation stage to absorb the treated leachate and remaining contaminants to achieve the requirements stipulated by the Northern Territory Environment Protection Authority (NT EPA).
The project incorporates several innovations that will reduce environmental impact, construction and operational costs. Another of the important innovations is the integration of the irrigation system into the final landfill capping of Stages 3 and 4 at Shoal Bay.
Construction of the treatment plant is being undertaken predominantly by local subcontractors and is expected to take approximately six months to complete.